If you wish to organise a screening or a panel discussion around People and Dancefloors, please get in touch!
****Live screenings have all been postponed or cancelled due to Covid. Instead, the film is available for virtual screenings with speakers participating by video link and other resources provided. You can arrange a screening by getting in touch****
Film screenings and discussions
London: University of Greenwich – 22nd November 2019. For photos and feedback, click here.
Canterbury: University of Kent – 27th November 2019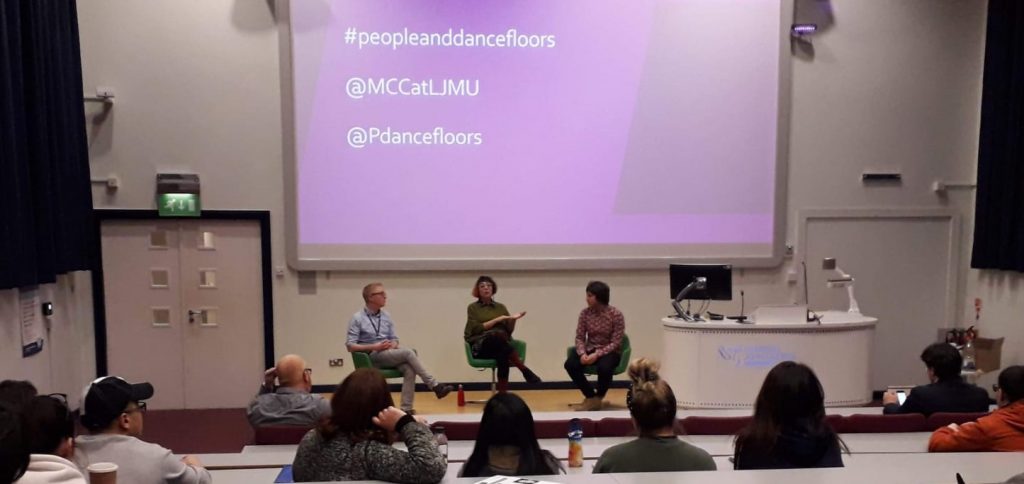 Liverpool: Liverpool John Moores University – Wednesday 12th February 2020 @ 4pm. Book your place here
London: Goldsmiths College: University London – Postponed
Venice – Postponed
Manchester: School of Electronic Music Salford – Postponed
University of Vienna: Monday, 20 April 2020, 15:00 Hörsaal 3, Institut für Politikwissenschaft, NIG, 2. Stock Universitätsstraße 7, 1010 Wien. Details here – Postponed